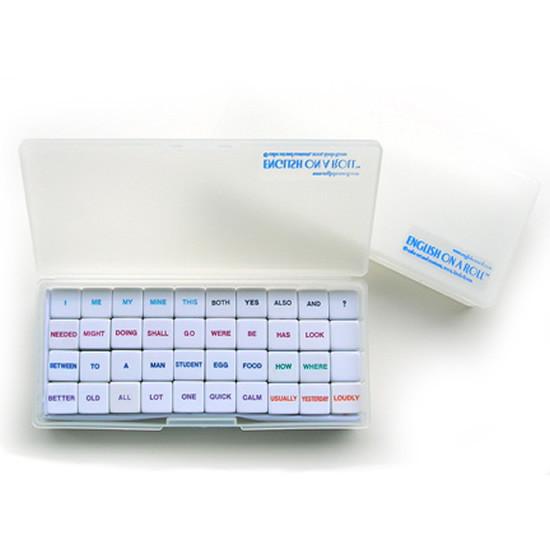 English on a Roll®
English on a Roll® Word Game Cube Set Add-on
Sale price
$55.00
Regular price
$79.00
Description
The heart of English on a Roll®, a single English on a Roll® Word Game Cube set can be used to teach one to six students — add more Word Cube sets for larger classes.  Best when used with Linda Hopkins Koran's English on a Roll® Book One Instructors Manual.
The cubes are engraved with grammatically related words (all adjectives, or all forms of a particular verb on a single cube, for example) and color coded by parts of speech. Students build sentences with the Word Game Cubes, then learn all grammar variations by turning one or more cubes.
Each Game Cube Set contains 40 cubes in a durable plastic storage case. 38 cubes are engraved with words that are colored-coded by part of speech or word group, and 2 are blank cubes so you can make your own to build vocabulary.
---
Share this Product
---
More from this collection